Need for Plant Growth Chamber to study Physiology of Plants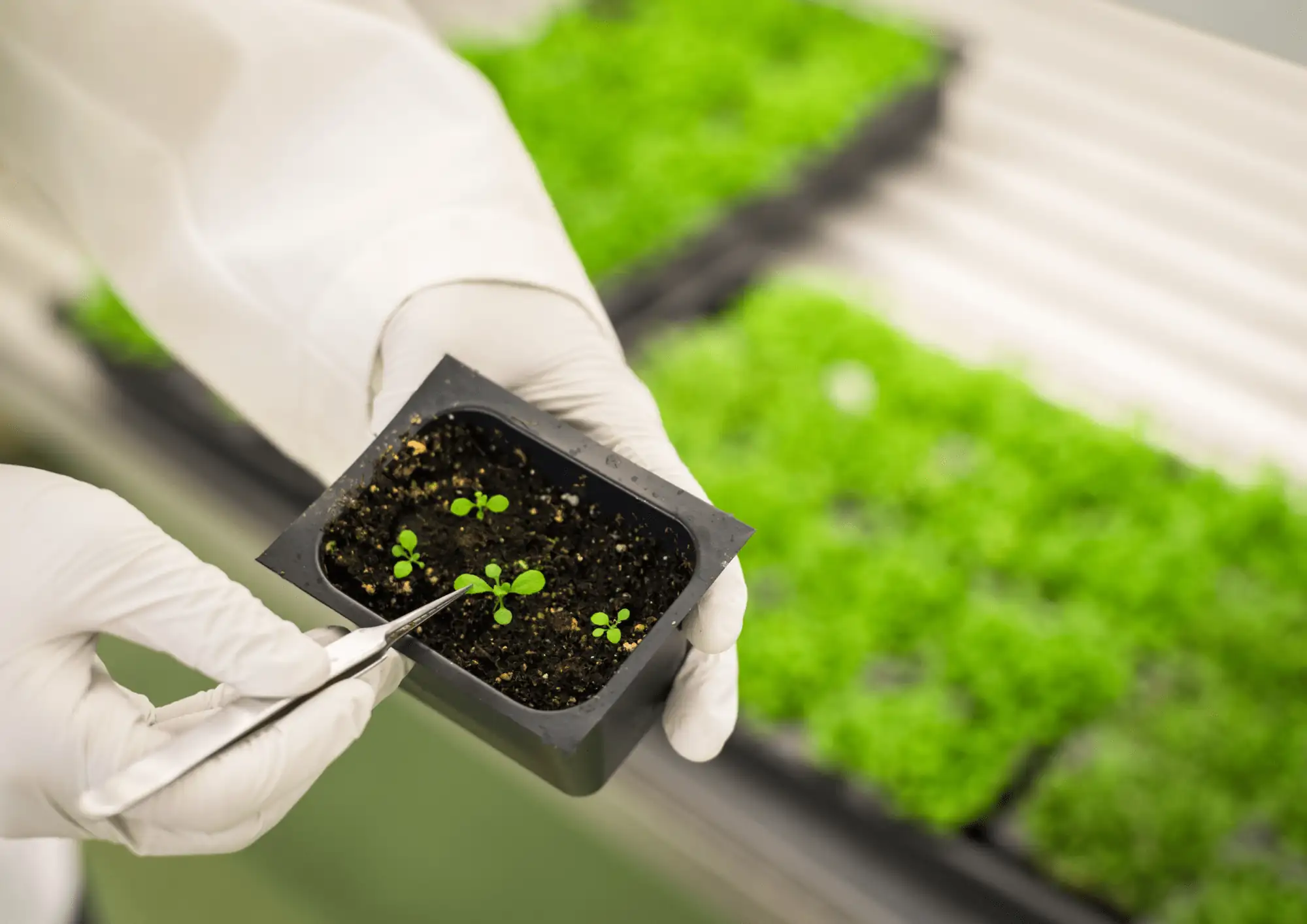 Plants are adapted to grow under certain environmental conditions like light, temperature, water, humidity, and nutrition. The breeding of plants requires relevant parameters of precipitation and controlled temperatures to survive. Therefore, Plant Growth Chamber plays a vital role to simulate the environment in which the plant grows. Plant Growth Chambers are basically reach-in/walk-in chambers or incubators used for research laboratory applications for the study of plant breeding, photosynthesis, nutrition, genetic research, and other aspects of plant physiology.
Norman Borlaug an American scientist and plant pathologist, known as the "Father of the Green Revolution, contributed research and studies to the development of agricultural advances, including the Plant Growth Chamber. Growth chambers are basically a type of environmental chambers which are programmed to monitor climatic conditions, and control humidity, light, and other factors to study crop productivity. Thus, such environmental conditions are responsible for examining seed germination, genetic experimentation, plant nutrition, and components of plant physiology in the Plant Growth Chamber.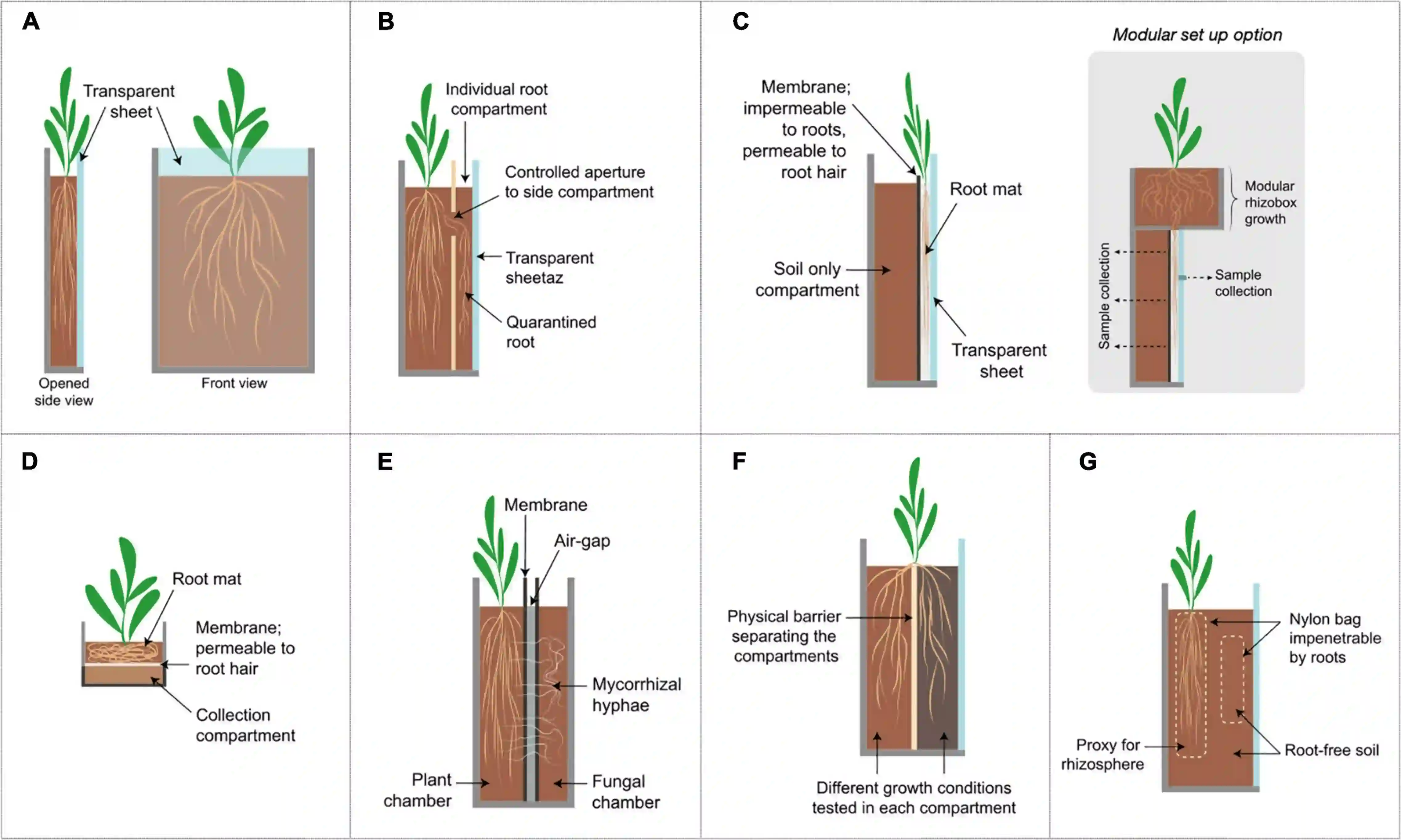 Diagrams Of Representative Growth Chamber Designs
Plant Growth Chambers are widely used by researchers, biologists, plant pathologists, and other professional scientists to control and regulate the environmental conditions inside the chamber. In the need to fulfill the demand to feed a larger population, new and innovative technologies play a key role in sustainable crop production. Thus, there is increasing demand and broader acceptance of Plant Growth Chambers particularly in developing countries.
North America holds the largest market share for Plant Growth Chambers for controlled and sustainable plant growth. These chambers serve the purpose of producing innovative and quality crops or plants to serve a continuous supply of food in developed countries. Moreover, tissue culture laboratories undertake research activities that fuel the demand for Plant Growth Chambers.
Optimized for Plant Growth
Plant Growth Chamber allows researchers to perform plant growth experiments inside the laboratory. The high levels of light and abundant shelf space make these chambers perfect for medium to large, leafy plants, including cereal crops, legumes, shrubs, and horticulture plants. The innovative design maximizes the growth area and is spacious for plants to breed.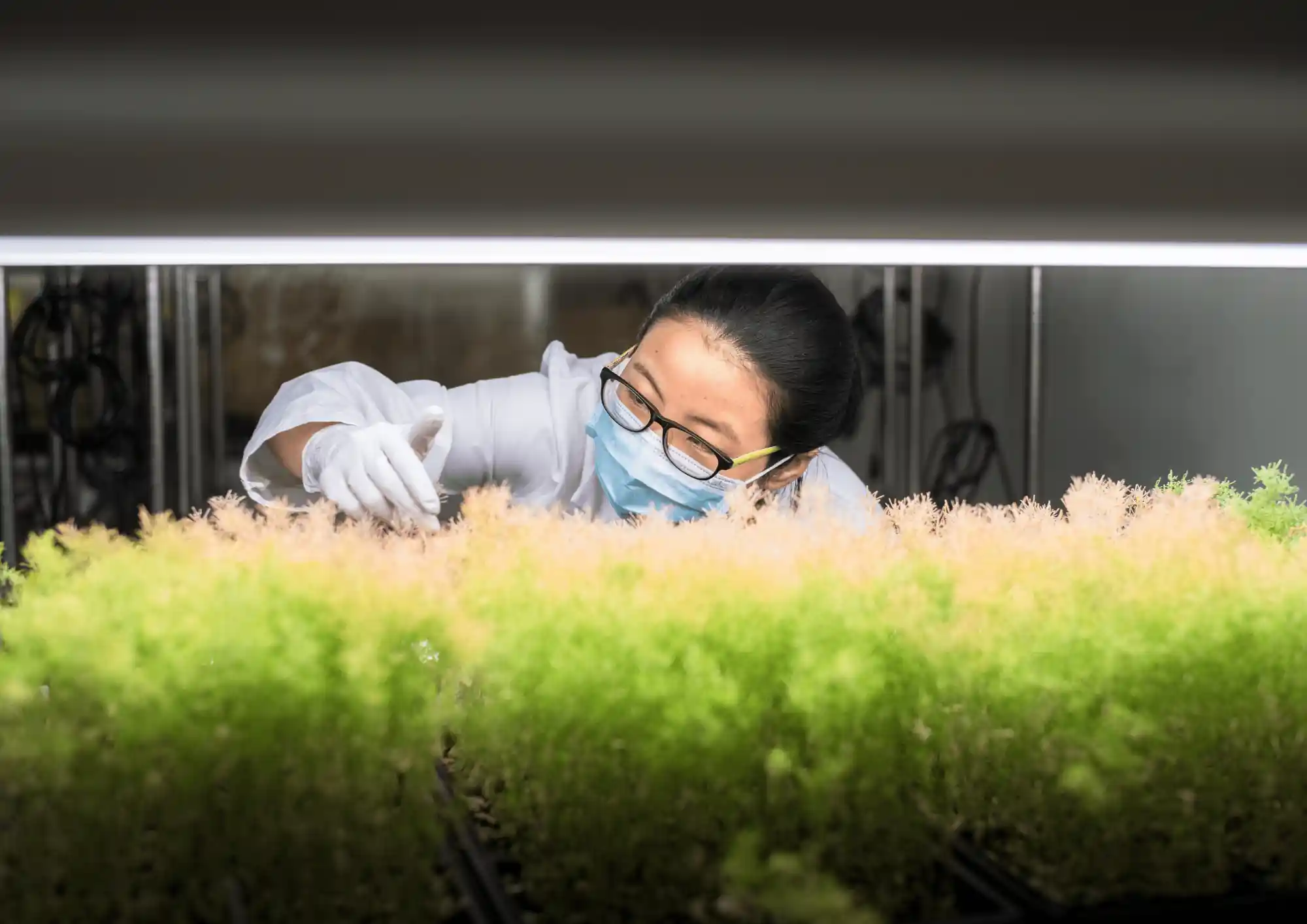 Plant Growth inside plant growth chamber
Optimized for Arabidopsis & Algae
Plant Growth Chamber is the ideal chamber for the growth of Arabidopsis thaliana, algae in flasks, small seedlings, and other plants requiring moderate levels of light and modest growth height. It allows researchers to access, sample, and measure the plants, and perform daily tasks for the study of Arabidopsis.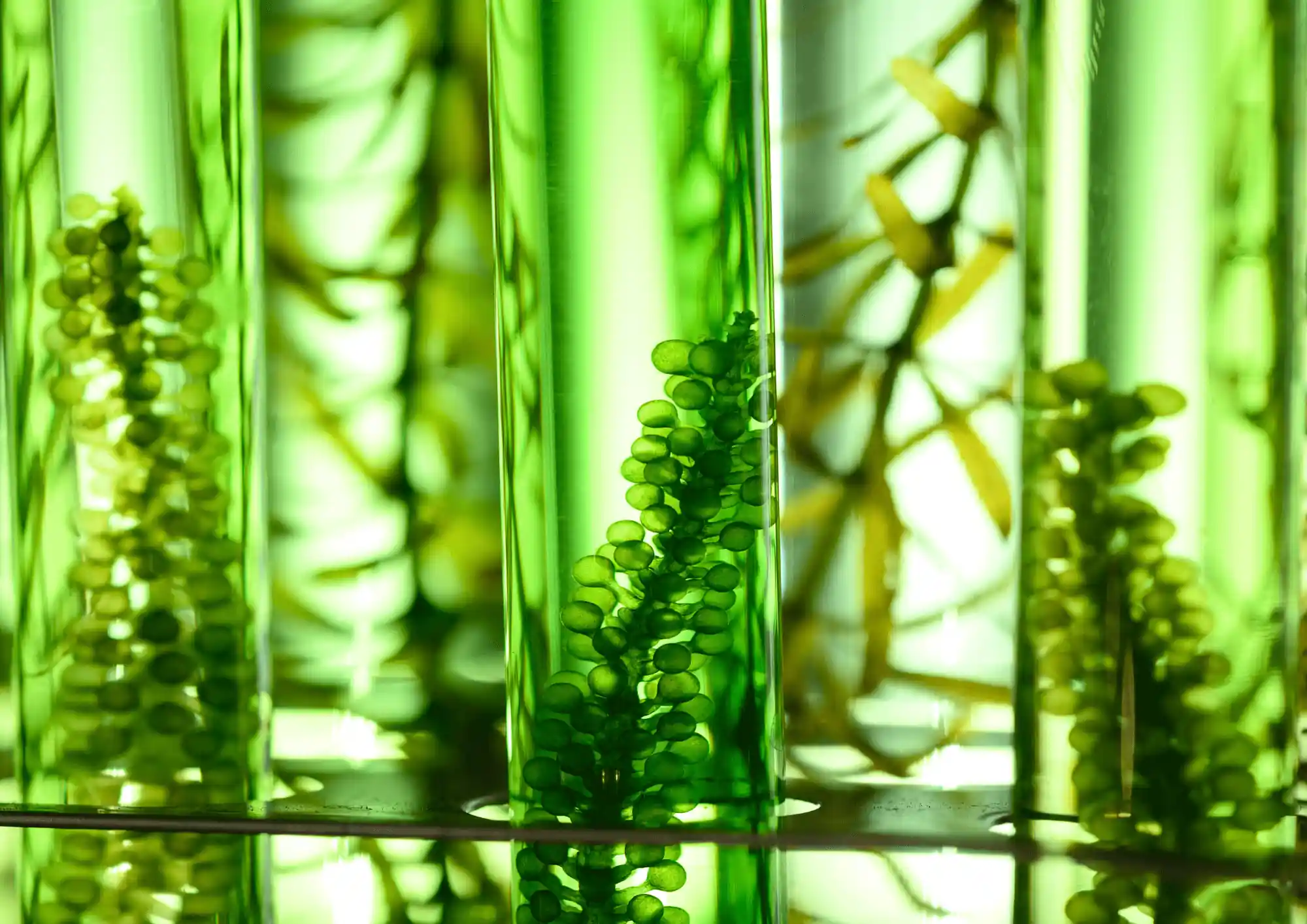 algae in flasks
Optimized for Plant Tissue Culture
To perform Plant Tissue Culture, the low shelf height and modest light levels are ideal for cultivating plant tissue cultures in Petri dishes, small glass jars, or other small apparatus. The gentle airflow, uniform temperature conditions, precisely controlled humidity, and well-insulated chamber all work together to eliminate condensation.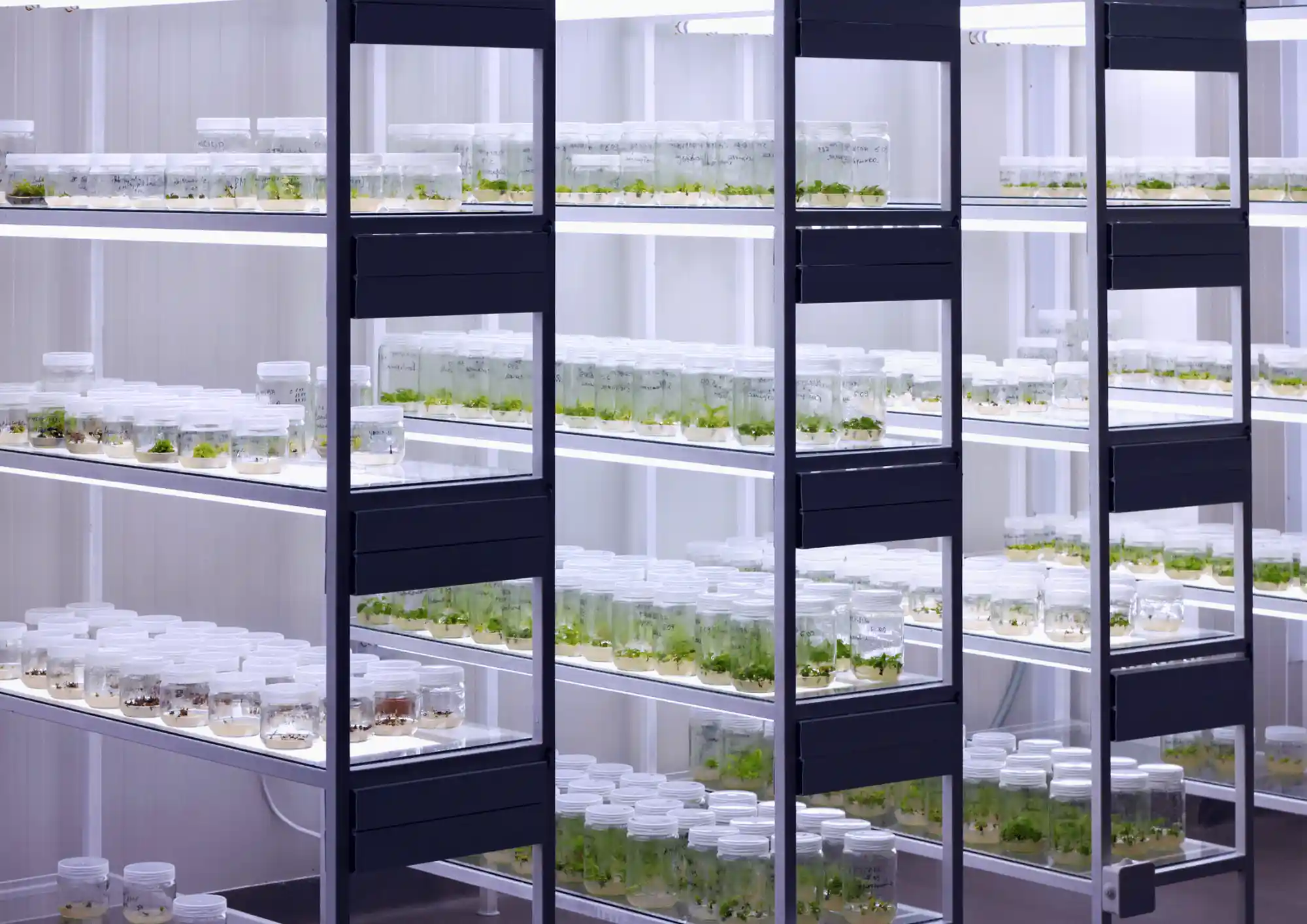 Plant Tissue Culture
Optimized for Seed Germination
For Seed Germination optimization, the low profile with side-mounted LED lights is arranged vertically for incubation purposes. The Seed Germinator is designed to be especially suited for the development of plantlets and seedlings. Additionally, a substantial amount of usable shelf area allows the process of Seed Germination in the spacing of these shelves.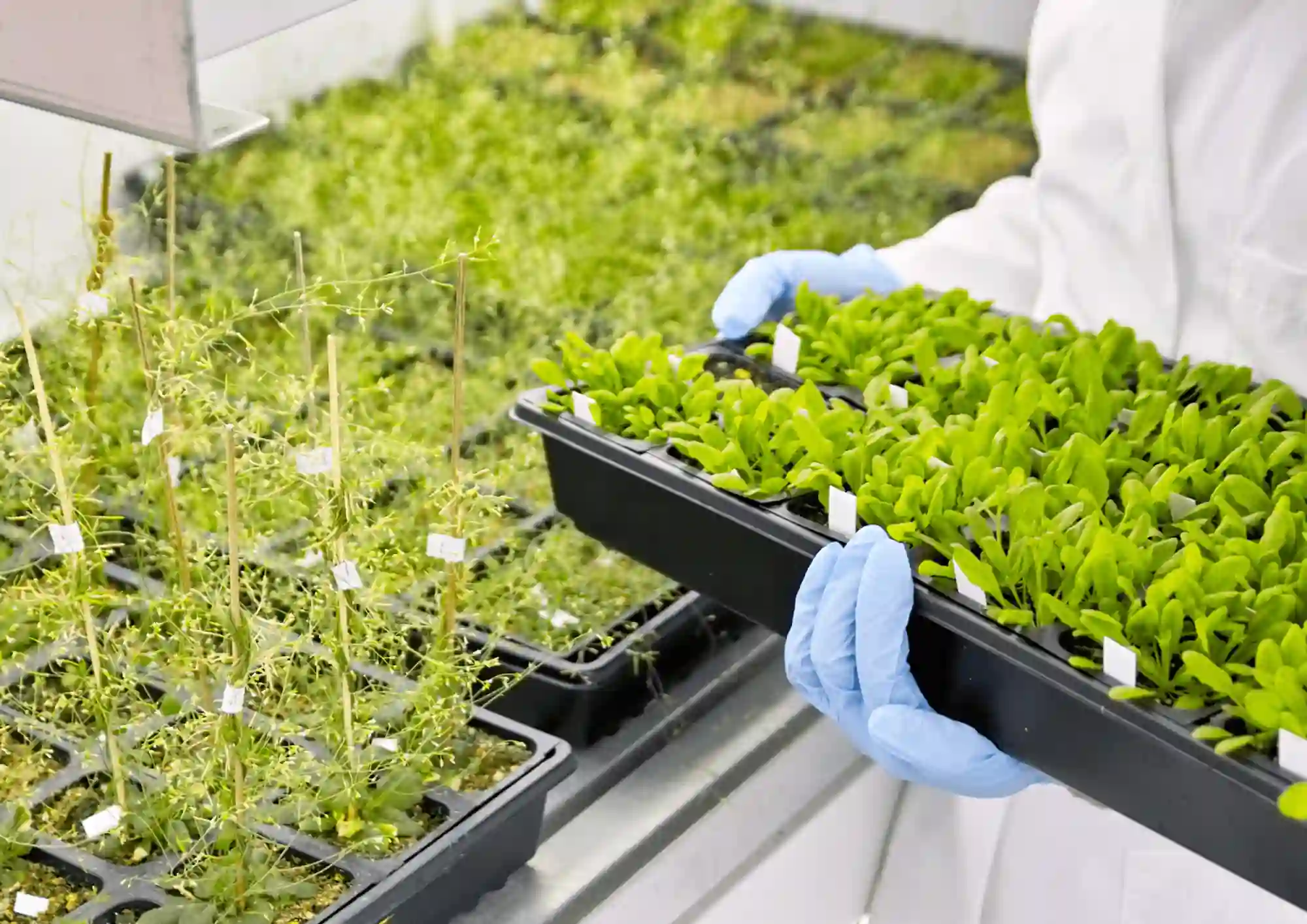 Seed Germination
Biolab Chambers are ideal to measure the effects of environmental characteristics and atmospheric conditions on plant growth and function. These Chambers are meant to control atmospheric conditions while eliminating the influence of other confounding variables that exist in a natural setting. This is why the performance and capabilities of the Biolab plant growth chamber are unmatchable.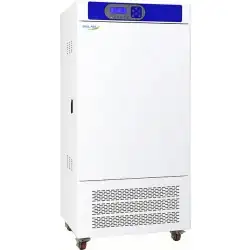 Plant Growth Chamber
Key Features
• LCD display
• Double door design with Glass Doors
• Observation window
• Cabinet and Shelving
• Balance Refrigeration with adjustable lights
• Remote control condensing and air cooling
• Duct circulation
• Unique air circulation
• Stainless steel internal material
• Programmable intelligent PID control alarms
• Built-in high-capacity humidifier and automatic water replenishment by the external tank
Applications
| | | |
| --- | --- | --- |
| Agriculture Industries | Crop Motivation | Bio Chemistry |
| Plan Breeding | Micro Biology | Photosynthesis |
| Crop Genetic Engineering | Genetic Research | Biological Studies |
| Entomology Research | Tissue Culture | Arabidopsis |
Specifications
Plant Growth Chamber BCPG-101 PDF
Plant Growth Chamber BCPG-102 PDF
Plant Growth Chamber BCPG-103 PDF
To ensure the plants are healthy in terms of photosynthesis, cuticle, cell Walls, and reproduction, Plant growth chambers are essential for the study of plant Physiology. Biolab provides a wide range of technologically advanced, innovative, and environmentally controlled Plant growth chambers for the study of plant growth, Plant Tissue Culture, and Seed Germination.
The chamber is designed to meet the requirements based on temperature, light, shelf, and humidity. To meet many plant-cultivating applications such as plant pathology, plant virology, horticulture, plant incubation, and algae research, Biolabs Plant growth chambers are ideal for this purpose.
Get in touch with our technical experts today!